[av_slideshow_full size='featured' stretch=" animation='fade' autoplay='false' interval='5′ control_layout='av-control-default' src=" attachment=" attachment_size=" position='top left' repeat='no-repeat' attach='scroll' custom_class='banner']
[av_slide_full slide_type='image' id='5152′ video=" mobile_image=" video_format=" video_ratio=" title='Muncie Garden Center' custom_title_size=" custom_content_size=" caption_pos='caption_center' link_apply=" link='lightbox' link_target=" button_label=" button_color='light' link1='manually,http://' link_target1=" button_label2=" button_color2='light' link2='manually,http://' link_target2=" font_color=" custom_title=" custom_content=" overlay_opacity='0.1′ overlay_color=" overlay_pattern=" overlay_custom_pattern="][/av_slide_full]
[/av_slideshow_full]
[av_submenu which_menu='custom' menu='24' position='center' color='header_color' sticky='aviaTBsticky' mobile='active' mobile_submenu='aviaTBmobile_submenu']
[av_submenu_item title='Berlin Gardens' link='page,2853′ linktarget=" button_style="]
[av_submenu_item title='Events' link='page,2791′ linktarget=" button_style="]
[av_submenu_item title='Mulch' link='page,2522′ linktarget=" button_style="]
[av_submenu_item title='Union City' link='page,287′ linktarget=" button_style="]
[av_submenu_item title='Fishers' link='page,274′ linktarget=" button_style="]
[/av_submenu]
[av_layout_row border=" min_height_percent=" min_height='0′ color='main_color' mobile='av-flex-cells' id=" av_element_hidden_in_editor='0′ custom_class="]
[av_cell_one_half vertical_align='top' padding='30px' padding_sync='true' background_color='#ffffff' src=" attachment=" attachment_size=" background_attachment='scroll' background_position='top left' background_repeat='no-repeat' mobile_display=" custom_class="]
[av_heading tag='h2′ padding='0′ heading='Wasson Nursery and Garden Center' color=" style='blockquote modern-quote modern-centered' custom_font=" size=" subheading_active='subheading_below' subheading_size='15' custom_class=" admin_preview_bg="]
Hours
Monday – Saturday
8:00am-7:00pm
Sunday
10:00am-5:00pm
Address
3737 N. 500 West,
Muncie IN 47304
Phone
765.759.9000
[/av_heading]
[/av_cell_one_half][av_cell_one_half vertical_align='top' padding='30px' padding_sync='true' background_color=" src=" attachment=" attachment_size=" background_attachment='scroll' background_position='top left' background_repeat='no-repeat' mobile_display=" custom_class="]
[av_google_map height='400px' zoom='16' saturation=" hue=" zoom_control='aviaTBzoom_control' custom_class="]
[av_gmap_location address='3737 n 500 w' city='Muncie' country='united states' long='-85.48184470000001′ lat='40.2236413′ marker=" imagesize='40'][/av_gmap_location]
[/av_google_map]
[/av_cell_one_half]
[/av_layout_row]
[av_layout_row border=" min_height_percent=" min_height='0′ color='main_color' mobile='av-flex-cells' id=" av_element_hidden_in_editor='0′]
[av_cell_one_full vertical_align='top' padding='30px' padding_sync='true' background_color='#92a444′ src=" attachment=" attachment_size=" background_attachment='scroll' background_position='top left' background_repeat='no-repeat' mobile_display=" custom_class="]
[av_heading heading='Products' tag='h1′ style=" size=" subheading_active='subheading_below' subheading_size='15' padding='10' color='custom-color-heading' custom_font='#ffffff' custom_class=" admin_preview_bg="]
Use arrows to view more
[/av_heading]
[/av_cell_one_full]
[/av_layout_row]
[av_layout_row border=" min_height='0′ color='main_color' mobile='av-flex-cells' id='wassonmax' custom_class="]
[av_cell_one_full vertical_align='top' padding='30px' padding_sync='true' background_color=" src=" attachment=" attachment_size=" background_attachment='scroll' background_position='top left' background_repeat='no-repeat' mobile_display=" custom_class="]
[av_content_slider heading=" columns='5′ animation='fade' navigation='arrows' autoplay='false' interval='5′ font_color=" color=" custom_class="]
[av_content_slide title='Mulch' link='page,2522′ linktarget="]


[/av_content_slide]
[av_content_slide title='Soil & Stone' link='page,4373′ linktarget="]


[/av_content_slide]
[av_content_slide title='Berlin Gardens' link='page,2853′ linktarget="]


[/av_content_slide]
[av_content_slide title='Bull Grills' link='page,4569′ linktarget="]


[/av_content_slide]
[av_content_slide title='Primo Smokers' link='page,4320′ linktarget="]


[/av_content_slide]
[/av_content_slider]
[av_toggle_container initial='0′ mode='accordion' sort=" custom_class="]
[av_toggle title='Product List' tags="]
Installation Supplies
Retaining Wall Stone
Boulders| Gravel
Decorative rock
Pond Rocks
Landscape Decorations
Fungicides| Insecticides
Waterfall & Pond Kits
Annuals & Perennials
Vegetables & Herbs
Trees| Shrubs| Bushes
Hanging Baskets
Custom Planters
Bulk & Bagged Mulch
Topsoil| Sod| Grass Seed
Paver brick| Flagstone
[/av_toggle]
[/av_toggle_container]
[/av_cell_one_full]
[/av_layout_row]
[av_layout_row border=" min_height='0′ color='main_color' mobile='av-flex-cells' id=" custom_class="]
[av_cell_one_full vertical_align='top' padding='30px' padding_sync='true' background_color='#076324′ src=" attachment=" attachment_size=" background_attachment='scroll' background_position='top left' background_repeat='no-repeat' mobile_display=" custom_class="]
[av_heading heading='Mulch ' tag='h1′ style=" size=" subheading_active=" subheading_size='15' padding='10' color='custom-color-heading' custom_font='#ffffff' custom_class=" admin_preview_bg="][/av_heading]
[/av_cell_one_full]
[/av_layout_row]
[av_layout_row border=" min_height_percent=" min_height='0′ color='main_color' mobile='av-flex-cells' id=" av_element_hidden_in_editor='0′ custom_class="]
[av_cell_one_half vertical_align='top' padding='30px' padding_sync='true' background_color=" src=" attachment=" attachment_size=" background_attachment='scroll' background_position='top left' background_repeat='no-repeat' mobile_display=" custom_class="]
[av_heading heading='Picking up Mulch in Muncie' tag='h3′ style='blockquote modern-quote modern-centered' size=" subheading_active='subheading_below' subheading_size='15' padding='0′ color=" custom_font=" custom_class=" admin_preview_bg="]
Visit Wasson Nursery & Garden Center during our office hours to pick up your mulch. No need to call ahead or place an order. All mulch is sold by the cubic yard (one bobcat scoop)
Choose from bulk mulch (loaded by our bobcat) or bagged mulch (2 cubic feet bags)
When you get here simply come into the garden center to order your mulch and then pull out to the loading pad. Quick and simple.
[/av_heading]
[/av_cell_one_half][av_cell_one_half vertical_align='top' padding='30px' padding_sync='true' background_color=" src=" attachment=" attachment_size=" background_attachment='scroll' background_position='top left' background_repeat='no-repeat' mobile_display=" custom_class="]
[av_heading heading='Delivery of Mulch in Fishers' tag='h3′ style='blockquote modern-quote modern-centered' size=" subheading_active='subheading_below' subheading_size='15' padding='0′ color=" custom_font=" custom_class=" admin_preview_bg="]
Order a delivery by stopping in or calling (765) 759-9000. Order a delivery by filling out the form.
Deliveries should be scheduled 2-3 days in advance. Give us more time close to busy weekends. Our trucks will only drive and dump on paved surfaces.
Local Delivery starts at $25.00 for all of Muncie. 20 yards maximum per delivery. Please order at least 2 yards.
[/av_heading]
[/av_cell_one_half]
[/av_layout_row]
[av_layout_row border=" min_height_percent=" min_height='0′ color='main_color' mobile='av-flex-cells' id=" av_element_hidden_in_editor='0′ custom_class="]
[av_cell_one_half vertical_align='top' padding='30px' padding_sync='true' background_color='#ffffff' src=" attachment=" attachment_size=" background_attachment='scroll' background_position='top left' background_repeat='no-repeat' mobile_display=" custom_class="]
[av_heading tag='h3′ padding='10' heading='Black Velvet –
*Wasson Recommended
' color=" style=" custom_font=" size=" subheading_active=" subheading_size='15' custom_class=" admin_preview_bg="][/av_heading]
[av_image src='https://www.wassonnursery.com/wp-content/uploads/2016/06/Muncies-Finest-16-300×300.jpg' attachment='4499′ attachment_size='medium' align='center' styling=" hover='av-hover-grow' link=" target=" caption=" font_size=" appearance=" overlay_opacity='0.4′ overlay_color='#000000′ overlay_text_color='#ffffff' animation='no-animation' custom_class=" admin_preview_bg="][/av_image]
[av_textblock size=" font_color=" color=" custom_class=" admin_preview_bg="]
Black Velvet®:  $45.99 per yard | $6.99 per bag
[/av_textblock]
[/av_cell_one_half][av_cell_one_half vertical_align='top' padding='30px' padding_sync='true' background_color='#ffffff' src=" attachment=" attachment_size=" background_attachment='scroll' background_position='top left' background_repeat='no-repeat' mobile_display=" custom_class="]
[av_heading tag='h3′ padding='10' heading='Brown Velvet –
*Wasson Recommended
' color=" style=" custom_font=" size=" subheading_active=" subheading_size='15' custom_class=" admin_preview_bg="][/av_heading]
[av_image src='https://www.wassonnursery.com/wp-content/uploads/2016/06/Muncies-Finest-17-300×300.jpg' attachment='4500′ attachment_size='medium' align='center' styling=" hover='av-hover-grow' link=" target=" caption=" font_size=" appearance=" overlay_opacity='0.4′ overlay_color='#000000′ overlay_text_color='#ffffff' animation='no-animation' custom_class=" admin_preview_bg="][/av_image]
[av_textblock size=" font_color=" color=" custom_class=" admin_preview_bg="]
Brown Velvet®:  $45.99 per yard | $6.99 per bag
[/av_textblock]
[/av_cell_one_half]
[/av_layout_row]
[av_layout_row border=" min_height_percent=" min_height='0′ color='main_color' mobile='av-flex-cells' id=" av_element_hidden_in_editor='0′ custom_class="]
[av_cell_one_fourth vertical_align='top' padding='30px' padding_sync='true' background_color='#ffffff' src=" attachment=" attachment_size=" background_attachment='scroll' background_position='top left' background_repeat='no-repeat' mobile_display=" custom_class="]
[av_heading tag='h3′ padding='10' heading='Black Dyed' color=" style=" custom_font=" size=" subheading_active=" subheading_size='15' custom_class=" admin_preview_bg="][/av_heading]
[av_image src='https://www.wassonnursery.com/wp-content/uploads/2017/04/Wasson-Black-Dyed-Mulch-180×180.jpg' attachment='7745′ attachment_size='square' align='center' styling=" hover='av-hover-grow' link=" target=" caption=" font_size=" appearance=" overlay_opacity='0.4′ overlay_color='#000000′ overlay_text_color='#ffffff' animation='no-animation' custom_class=" admin_preview_bg="][/av_image]
[av_textblock size=" font_color=" color=" custom_class=" admin_preview_bg="]
Black Dyed:  $36.99 per yard | $5.99 per bag
[/av_textblock]
[/av_cell_one_fourth][av_cell_one_fourth vertical_align='top' padding='30px' padding_sync='true' background_color='#ffffff' src=" attachment=" attachment_size=" background_attachment='scroll' background_position='top left' background_repeat='no-repeat' mobile_display=" custom_class="]
[av_heading tag='h3′ padding='10' heading='Brown Dyed ' color=" style=" custom_font=" size=" subheading_active=" subheading_size='15' custom_class=" admin_preview_bg="][/av_heading]
[av_image src='https://www.wassonnursery.com/wp-content/uploads/2017/04/Wasson-Brown-Dyed-Mulch-180×180.jpg' attachment='7746′ attachment_size='square' align='center' styling=" hover='av-hover-grow' link=" target=" caption=" font_size=" appearance=" overlay_opacity='0.4′ overlay_color='#000000′ overlay_text_color='#ffffff' animation='no-animation' custom_class=" admin_preview_bg="][/av_image]
[av_textblock size=" font_color=" color=" custom_class=" admin_preview_bg="]
Brown Dyed:  $36.99 per yard | $5.99 per bag
[/av_textblock]
[/av_cell_one_fourth][av_cell_one_fourth vertical_align='top' padding='30px' padding_sync='true' background_color='#ffffff' src=" attachment=" attachment_size=" background_attachment='scroll' background_position='top left' background_repeat='no-repeat' mobile_display=" custom_class="]
[av_heading tag='h3′ padding='10' heading='Red Dyed' color=" style=" custom_font=" size=" subheading_active=" subheading_size='15' custom_class=" admin_preview_bg="][/av_heading]
[av_image src='https://www.wassonnursery.com/wp-content/uploads/2017/04/Wasson-Red-Dyed-Mulch-180×180.jpg' attachment='7748′ attachment_size='square' align='center' styling=" hover='av-hover-grow' link=" target=" caption=" font_size=" appearance=" overlay_opacity='0.4′ overlay_color='#000000′ overlay_text_color='#ffffff' animation='no-animation' custom_class=" admin_preview_bg="][/av_image]
[av_textblock size=" font_color=" color=" custom_class=" admin_preview_bg="]
Red Dyed:  $36.99 per yard | $5.99 per bag
[/av_textblock]
[/av_cell_one_fourth][av_cell_one_fourth vertical_align='top' padding='30px' padding_sync='true' background_color='#ffffff' src=" attachment=" attachment_size=" background_attachment='scroll' background_position='top left' background_repeat='no-repeat' mobile_display=" custom_class="]
[av_heading tag='h3′ padding='10' heading='Miller Brown' color=" style=" custom_font=" size=" subheading_active=" subheading_size='15' custom_class=" admin_preview_bg="][/av_heading]
[av_image src='https://www.wassonnursery.com/wp-content/uploads/2017/04/Wasson-Miller-Brown-Mulch-180×180.jpg' attachment='7747′ attachment_size='square' align='center' styling=" hover='av-hover-grow' link=" target=" caption=" font_size=" appearance=" overlay_opacity='0.4′ overlay_color='#000000′ overlay_text_color='#ffffff' animation='no-animation' custom_class=" admin_preview_bg="][/av_image]
[av_textblock size=" font_color=" color=" custom_class=" admin_preview_bg="]
Miller Brown:  $32.99 per yard | $5.99 per bag
[/av_textblock]
[/av_cell_one_fourth]
[/av_layout_row]
[av_layout_row border=" min_height_percent=" min_height='0′ color='main_color' mobile='av-flex-cells' id=" av_element_hidden_in_editor='0′ custom_class="]
[av_cell_one_full vertical_align='top' padding='30px' background_color=" src=" background_attachment='scroll' background_position='top left' background_repeat='no-repeat' mobile_display="]
[av_button label='Order Mulch' link='page,2522′ link_target=" size='large' position='center' icon_select='no' icon='ue800′ font='entypo-fontello' color='custom' custom_bg='#076324′ custom_font='#ffffff' custom_class=" admin_preview_bg="]
[/av_cell_one_full]
[/av_layout_row]
[av_layout_row border=" min_height_percent=" min_height='0′ color='main_color' mobile='av-flex-cells' id=" av_element_hidden_in_editor='0′]
[av_cell_one_full vertical_align='top' padding='30px' padding_sync='true' background_color='#92a444′ src=" attachment=" attachment_size=" background_attachment='scroll' background_position='top left' background_repeat='no-repeat' mobile_display=" custom_class="]
[av_heading heading='Scenes from the Garden Center' tag='h1′ style=" size=" subheading_active=" subheading_size='15' padding='10' color='custom-color-heading' custom_font='#ffffff' custom_class=" admin_preview_bg="][/av_heading]
[/av_cell_one_full]
[/av_layout_row]
[av_layout_row border=" min_height='0′ color='main_color' mobile='av-flex-cells' id="]
[av_cell_one_full vertical_align='top' padding='30px' padding_sync='true' background_color=" src=" attachment=" attachment_size=" background_attachment='scroll' background_position='top left' background_repeat='no-repeat' custom_class="]
[av_one_full first min_height=" vertical_alignment='av-align-top' space=" margin='0px' margin_sync='true' padding='0px' padding_sync='true' border=" border_color=" radius='0px' radius_sync='true' background_color=" src=" attachment=" attachment_size=" background_position='top left' background_repeat='no-repeat' animation=" custom_class="]
[av_hr class='custom' height='32' shadow='no-shadow' position='center' custom_border='av-border-thin' custom_width='75%' custom_border_color='#cecece' custom_margin_top='0px' custom_margin_bottom='10px' icon_select='no' custom_icon_color=" icon='ue842′ font='entypo-fontello' custom_class="]
[av_heading tag='h2′ padding='0′ heading='Scenes from the Garden Center' color='custom-color-heading' style='blockquote modern-quote modern-centered' custom_font='#98002e' size=" subheading_active='subheading_below' subheading_size='13' custom_class=" admin_preview_bg="]
Whether it is a problem, complaint or a compliment – we love to hear it and we are here to serve you.
[/av_heading]
[av_hr class='custom' height='32' shadow='no-shadow' position='center' custom_border='av-border-thin' custom_width='75%' custom_border_color='#cecece' custom_margin_top='10px' custom_margin_bottom='20px' icon_select='no' custom_icon_color=" icon='ue842′ font='entypo-fontello' custom_class="]
[/av_one_full][av_masonry_gallery ids='3470,3469,3465,3464,3463,3462,3461,3460,3459,3458,3457,3455,3454,3453,3452,3451,3450,3449,3448,3447,3446,3445,3444,3443,3442,3441,3440,3439,3438,3437,3436,3435,3434,3433,3432,3431,3430,3429,3428,3427,3426,3425,3424,3423,3422,3421,3420,3419,3418,3417,3416,3415,3414,3413,3412,3411,3410,3409,3408,3407,3406,3405,3404,3403,3402,3401,3400,3399,3398,3397,3396,3395,3394,3393,3392,3391,3390,3389,3388,3387,3386,3385,3384,3383,3382,3381,3380,3379,3378,3377,3376,3375,3374,3373,3372,3371,3370,3369,3368,3367,3366,3365,3364,3363,3362,3361,3360,3359,3358,3357,3356,3355,3354,3353,3352,3351,3350,3349,3348,3347,3346,3345,3344,3343,3342,3341,3340,3339,3338,3337,3336,3335′ items='24' columns='flexible' paginate='pagination' size='flex' gap='large' overlay_fx=" container_links='active' id=" caption_elements='none' caption_styling=" caption_display='always' custom_class="]
[/av_cell_one_full]
[/av_layout_row]
[av_layout_row border=" min_height_percent=" min_height='0′ color='main_color' mobile='av-flex-cells' id=" av_element_hidden_in_editor='0′]
[av_cell_one_full]
[av_video src='https://www.youtube.com/watch?v=m79DHkqQVMI' format='16-9′ width='16' height='9′ custom_class="]
[av_social_share title=" style='minimal' buttons=" custom_class="]
[av_hr class='default' height='50' shadow='no-shadow' position='center' custom_border='av-border-thin' custom_width='50px' custom_border_color=" custom_margin_top='30px' custom_margin_bottom='30px' icon_select='yes' custom_icon_color=" icon='ue808′]
[/av_cell_one_full]
[/av_layout_row]
[av_layout_row border='av-border-top-bottom' min_height='0′ color='footer_color' mobile='av-flex-cells' id=" custom_class="]
[av_cell_one_full vertical_align='top' padding='60px,30px,60px,30px' background_color=" src=" attachment=" attachment_size=" background_attachment='scroll' background_position='top left' background_repeat='no-repeat' custom_class="]
[av_one_third first min_height=" vertical_alignment=" space=" custom_margin=" margin='0px' padding='0px' border=" border_color=" radius='0px' background_color=" src=" background_position='top left' background_repeat='no-repeat' animation="]
[av_button_big label='TEXT US' description_pos='below' link='manually,sms:765-759-9000′ link_target=" icon_select='yes-left-icon' icon='ue8ac' font='entypo-fontello' custom_font='#92a444′ color='theme-color' custom_bg='#444444′ color_hover='theme-color-subtle' custom_bg_hover='#444444′ custom_class="][/av_button_big]
[av_hr class='invisible' height='15px' shadow='no-shadow' position='center' custom_border='av-border-thin' custom_width='50px' custom_border_color=" custom_margin_top='30px' custom_margin_bottom='30px' icon_select='yes' custom_icon_color=" icon='ue808′ font='entypo-fontello' custom_class="]
[av_button_big label='CALL US!' description_pos='below' link='manually,tel:765-759-9000′ link_target=" icon_select='yes-left-icon' icon='ue854′ font='entypo-fontello' custom_font='#92a444′ color='theme-color' custom_bg='#444444′ color_hover='theme-color-subtle' custom_bg_hover='#444444′ custom_class=" admin_preview_bg="][/av_button_big]
[av_hr class='invisible' height='15px' shadow='no-shadow' position='center' custom_border='av-border-thin' custom_width='50px' custom_border_color=" custom_margin_top='30px' custom_margin_bottom='30px' icon_select='yes' custom_icon_color=" icon='ue808′ font='entypo-fontello' custom_class="]
[av_button_big label='SUBSCRIBE' description_pos='below' link='manually,https://www.radiantretailapps.com/CustomerConnect/Email/Subscribe?a=QhYVQEJ9hE2RtfiBClGCgA' link_target='_blank' icon_select='yes-left-icon' icon='ue8b7′ font='entypo-fontello' custom_font='#92a444′ color='theme-color' custom_bg='#444444′ color_hover='theme-color-subtle' custom_bg_hover='#444444′ custom_class="][/av_button_big]
[/av_one_third][av_one_third min_height=" vertical_alignment=" space=" custom_margin=" margin='0px' padding='0px' border=" border_color=" radius='0px' background_color=" src=" background_position='top left' background_repeat='no-repeat' animation="]
[av_textblock size=" font_color=" color=" custom_class="]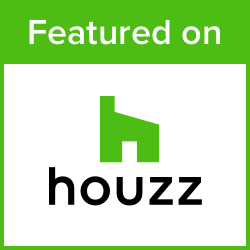 [/av_textblock]
[av_social_share title=" style=" buttons=" custom_class="]
[/av_one_third][av_one_third min_height=" vertical_alignment='av-align-top' space=" margin='0px' margin_sync='true' padding='0px' padding_sync='true' border=" border_color=" radius='0px' radius_sync='true' background_color=" src=" attachment=" attachment_size=" background_position='top left' background_repeat='no-repeat' animation=" custom_class="]
[av_sidebar widget_area='Hours']
[/av_one_third][/av_cell_one_full]
[/av_layout_row]