[av_submenu which_menu='custom' menu='24' position='center' color='main_color' sticky='aviaTBsticky' mobile='disabled']
[av_submenu_item title='Pay My Bill' link='page,33′ linktarget=" button_style="]
[av_submenu_item title='Request Appointment' link='page,367′ linktarget=" button_style="]
[av_submenu_item title='Rewards' link='page,1999′ linktarget=" button_style="]
[/av_submenu]
[av_layout_row border=" min_height='0′ color='main_color' mobile='av-flex-cells' id='wassonmax' custom_class="]
[av_cell_one_half vertical_align='top' padding='30px' background_color=" src=" background_attachment='scroll' background_position='top left' background_repeat='no-repeat']
[av_textblock size=" font_color=" color=" custom_class="]
Make A Payment
Please use this form if you are paying from an Invoice or making a Down Payment.
Are you wanting to make a Pre-payment for Lawn & Landscape Services? If you are, click the button below.
[/av_textblock]
[av_button label='Lawn & Landscape Prepayment' link='page,6744′ link_target=" size='large' position='left' icon_select='no' icon='ue800′ font='entypo-fontello' color='theme-color' custom_bg='#444444′ custom_font='#ffffff' custom_class="]
[/av_cell_one_half][av_cell_one_half vertical_align='top' padding='30px' background_color=" src=" background_attachment='scroll' background_position='top left' background_repeat='no-repeat' mobile_display="]
[av_textblock size=" font_color=" color=" custom_class="]
No Fields Found.
Subscribe to us! Enter your email below.
[/av_textblock]
[av_two_fifth first min_height=" vertical_alignment=" space=" custom_margin=" margin='0px' padding='0px' border=" border_color=" radius='0px' background_color=" src=" background_position='top left' background_repeat='no-repeat' animation="]
[av_textblock size=" font_color=" color=" custom_class="]

[/av_textblock]
[/av_two_fifth][av_one_half min_height=" vertical_alignment=" space=" custom_margin=" margin='0px' padding='0px' border=" border_color=" radius='0px' background_color=" src=" background_position='top left' background_repeat='no-repeat' animation="]
[av_textblock size=" font_color=" color=" custom_class="]



[/av_textblock]
[/av_one_half][/av_cell_one_half][/av_layout_row][av_layout_row border='av-border-top-bottom' min_height='0′ color='footer_color' mobile='av-flex-cells' id='wassonmax' custom_class="]
[av_cell_two_third vertical_align='top' padding='60px,30px,60px,30px' background_color=" src=" attachment=" attachment_size=" background_attachment='scroll' background_position='top left' background_repeat='no-repeat' custom_class="]
[av_one_third first min_height=" vertical_alignment='av-align-top' space=" margin='0px' margin_sync='true' padding='0px' padding_sync='true' border=" border_color=" radius='0px' radius_sync='true' background_color=" src=" attachment=" attachment_size=" background_position='top left' background_repeat='no-repeat' animation=" custom_class="]
[av_textblock size='12' font_color=" color=" custom_class="]
MUNCIE
[/av_textblock]
[av_textblock size=" font_color=" color="]
Address: 3737 N. 500 West Muncie IN 47304
Phone: 765-759-9000
Email: info@wassonnursery.com
Hours: Monday-Saturday: 8a-7p | Sunday: 10a-5p
[/av_textblock]
[/av_one_third][av_one_third min_height=" vertical_alignment=" space=" custom_margin=" margin='0px' padding='0px' border=" border_color=" radius='0px' background_color=" src=" background_position='top left' background_repeat='no-repeat' animation="]
[av_textblock size='12' font_color=" color=" custom_class="]
UNION CITY
[/av_textblock]
[av_textblock size=" font_color=" color="]
Address: 1000 W Chestnut St, Union City, IN 47390
Phone: 765.964.3477
Email: info@wassonnursery.com
Hours: Monday – Friday: 8a-5p | Saturday: 8a-5p | Sunday: 12p-5p
[/av_textblock]
[/av_one_third][av_one_third min_height=" vertical_alignment=" space=" custom_margin=" margin='0px' padding='0px' border=" border_color=" radius='0px' background_color=" src=" background_position='top left' background_repeat='no-repeat' animation="]
[av_textblock size='12' font_color=" color=" custom_class="]
FISHERS (Coming soon!)
[/av_textblock]
[av_textblock size=" font_color=" color=" custom_class="]
Coming soon to 13279 E. 126th St. Fishers, IN 46037
[/av_textblock]
[av_textblock size=" font_color=" color=" custom_class="]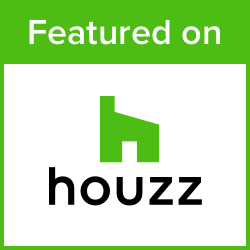 [/av_textblock]
[/av_one_third][/av_cell_two_third][av_cell_one_third vertical_align='top' padding='60px,30px,60px,30px' background_color=" src=" attachment=" attachment_size=" background_attachment='scroll' background_position='top left' background_repeat='no-repeat' custom_class="]
[av_one_full first min_height=" vertical_alignment=" space=" custom_margin=" margin='0px' padding='0px' border=" border_color=" radius='0px' background_color=" src=" background_position='top left' background_repeat='no-repeat' animation="]
[av_button_big label='TEXT US' description_pos='below' link='manually,sms:765-759-9000′ link_target=" icon_select='yes-left-icon' icon='ue8ac' font='entypo-fontello' custom_font='#92a444′ color='theme-color' custom_bg='#444444′ color_hover='theme-color-subtle' custom_bg_hover='#444444′ custom_class="][/av_button_big]
[av_hr class='invisible' height='15px' shadow='no-shadow' position='center' custom_border='av-border-thin' custom_width='50px' custom_border_color=" custom_margin_top='30px' custom_margin_bottom='30px' icon_select='yes' custom_icon_color=" icon='ue808′ font='entypo-fontello' custom_class="]
[av_button_big label='CALL US!' description_pos='below' link='manually,tel:765-759-9000′ link_target=" icon_select='yes-left-icon' icon='ue854′ font='entypo-fontello' custom_font='#92a444′ color='theme-color' custom_bg='#444444′ color_hover='theme-color-subtle' custom_bg_hover='#444444′ custom_class="][/av_button_big]
[av_hr class='invisible' height='15px' shadow='no-shadow' position='center' custom_border='av-border-thin' custom_width='50px' custom_border_color=" custom_margin_top='30px' custom_margin_bottom='30px' icon_select='yes' custom_icon_color=" icon='ue808′ font='entypo-fontello' custom_class="]
[av_button_big label='SUBSCRIBE' description_pos='below' link='manually,https://www.radiantretailapps.com/CustomerConnect/Email/Subscribe?a=QhYVQEJ9hE2RtfiBClGCgA' link_target='_blank' icon_select='yes-left-icon' icon='ue8b7′ font='entypo-fontello' custom_font='#92a444′ color='theme-color' custom_bg='#444444′ color_hover='theme-color-subtle' custom_bg_hover='#444444′ custom_class="][/av_button_big]
[av_hr class='invisible' height='15px' shadow='no-shadow' position='center' custom_border='av-border-thin' custom_width='50px' custom_border_color=" custom_margin_top='30px' custom_margin_bottom='30px' icon_select='yes' custom_icon_color=" icon='ue808′ font='entypo-fontello' custom_class="]
[av_social_share title=" style=" buttons=" custom_class="]
[/av_one_full][/av_cell_one_third]
[/av_layout_row]